Ranger Shredding: Secure, Reliable and Affordable
On-Site Document Shredding
Ranger Shredding provides  secure, reliable, and affordable on-site destruction services on a one-time or recurring basis to education, government, business, and individual clients in South Texas, Central Arkansas, and Central Arizona.
Ranger Shredding, a Division of RCI
Ranger Shredding is a division of RCI (Records Consultants, Inc.), a privately held Texas corporation that has performed information management services for more than 25 years. Headquartered in San Antonio, Texas, RCI is a recognized leader in fixed asset management, records retention management and document imaging service for education, government, and private-sector business clients. Our services include:
Records Retention and Document Management Solutions
Fixed Asset Inventory Management Services and Software
Document Imaging Conversion and Storage
Secure Destruction of Documents, Hard Drives, CDs, Computer Tapes and other Electronic Media
Commitment to Be the Best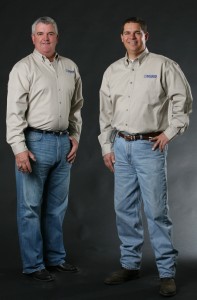 Our Clients come first We know we exist only because our clients choose to do business with us. Our service will be the best in the industry. We will be the most reliable company our clients work with. Whatever our clients need, we will provide to the best of our ability. We personally guarantee that you will be 100% satisfied with our services or you won't pay.
Security you can trust
Secure on-site destruction of your confidential and sensitive document and electronic media is the only way to ensure you have truly protected your business and your customers. All of our employees go through annual criminal background checks and are subject to random drug testing. All employees are trained on detailed policies  and procedures to ensure our secure shredding process is followed every time we provide service.
Contact Ranger Shredding Today:
All Locations
Toll Free: (800) 403-9905
South Texas
(Including San Antonio, Austin to Harlingen, Laredo to Corpus Christi, and points in between)
Local: (210) 239-1222
12829 Wetmore Road, San Antonio, TX 78247
---
Central Arkansas
(Including Little Rock, Mountain Home to El Dorado, Searcy to Mena, and points in between)
Local: (501) 588-0887
16220 Alexander Road, Alexander, AR 72002
---
Arizona
(Including the entire Phoenix Metro area, Flagstaff to Tucson, Kingman to Yuma, and points in between)
Local: (602) 691-7264
236 E. Pima St., Suite 107, Phoenix, AZ 85004